For a free car seat safety check from your local fire and police departments
Larry H. Miller Dealerships is the hub for car seat safety throughout September in Arizona. Our dealerships will host a total of five car seat safety check events* at different LHM locations on Saturdays during the months of September and October, which is National Child Passenger Safety Month.
SCHEDULE:
Sept. 21st (8 AM - 11 AM)
Larry H. Miller Ford Mesa 460 E. Auto Center Dr. Mesa, AZ 85204
Sept. 28th (8 AM - 11 AM)
Larry H. Miller Dodge Ram Avondale 10101 W. Papago Fwy. Avondale, AZ 85323
Oct. 5th (8 AM - 11 AM)
Larry H. Miller Toyota Peoria 8633 W. Bell Road Peoria, AZ 85382
Oct. 12th (8 AM - 11 AM)
Larry H. Miller Volkswagen Avondale 10205 W. Papago Fwy. Avondale, AZ 85323
Oct. 12th (8 AM - 11 AM)
Larry H. Miller Dodge Ram Tucson 4220 E. 22nd St. Tucson, AZ 85711
---
*Car seat experts, including representatives from Safe Kids and local fire and police departments, will be available to ensure car seats are properly installed. 
Larry H. Miller Dealerships is committed to giving back and enriching lives in the communities they serve, paying special attention to causes that serve children. 
We are proud to raise awareness regarding car seat safety in the community, as proper car seat use reduces the risk for death to infants by 71%. Seventy-three percent of car seats are not installed correctly, so our events aim to assist in rectifying cases of  improper installation and to also help install new car seats for expectant parents.

THE FACTS
Preventable injuries are the #1 killer of kids in AZ

According to the Arizona Child Fatality Review, motor vehicle crashes are the most common cause of accidental deaths.
In 2012, 83% of children that died in a motor vehicle accident were determined to be preventable.
35% of those children were not using proper restraints.
For more information on this campaign and the importance of car seat checks, check out this 3TV News video.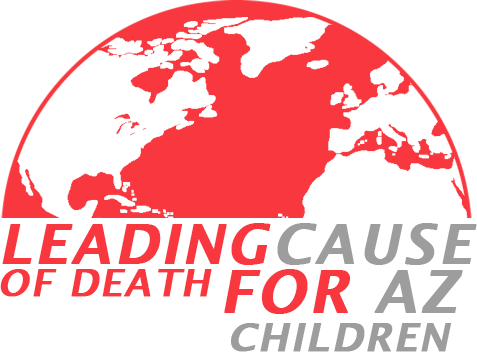 ---
Car Seat Tips
Top 5 Things To Check
Finding the right seat. Review the label on the car seat to verify that it is appropriate for your child's age, weight and height. Do not forget to check for an expiration date as well. It never hurts to double check the label to make sure your child is safe.

Use the right place. Your kids are VIPs. Where do all VIPs ride? They ride in the back seat! It is best to keep all children under the age 13 in the back seat.

Face the right direction. It is important to keep your child in a rear-facing car seat for as long as possible. This usually lasts until around the age of 2 or once the child has outgrown the rear-facing seat. Once they are in the forward-facing car seat, make sure to attach the top tether after you tighten and lock the seat belt.

Inch Test. After you have installed the car seat, give it a good shake from the base. If you can not move it more than an inch in any direction, then you have installed it correctly.

Pinch Test. Verify that the harness is tightly buckled and coming from the appropriate slots. Place the chest clip at armpit level, and pinch the strap at your child's shoulder. If you are unable to pinch any excess webbing, you have installed the harness correctly.