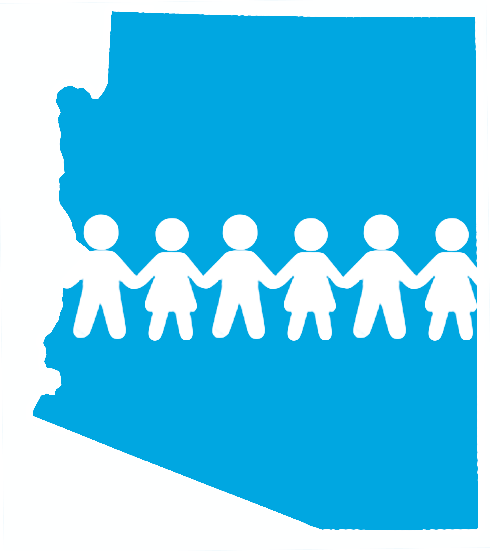 WHAT IS SAFE KIDS ARIZONA?
September is National Child Passenger Safety Month and Safe Kids Arizona is a state-wide program dedicated to educate parents on preventing unintentional injuries. Every Year, 8,000 families lose a child to a preventable injury.
View Car Safety Tips
---
WHY IS SAFE KIDS ARIZONA NEEDED?
The leading cause of death for children in Arizona is Childhood injuries.
According to the Arizona Child Fatality Review, motor vehicle crashes are the most common cause of accidental deaths.
In 2012, 83% of children that died in a motor vehicle accident were determined to be preventable.
35% of those children were not using proper restraints.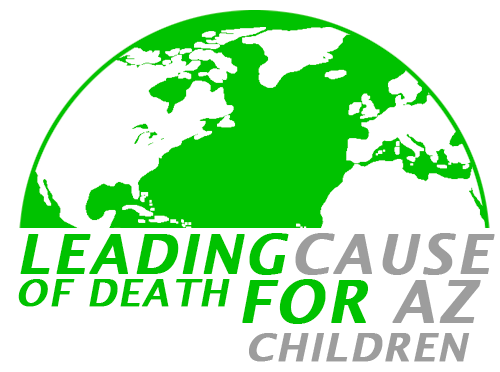 ---
Car Seat Tips
Top 5 Things To Check
Finding the right seat. Review the label label on the car seat to verify that it is appropriate for your child's age, weight and height. Do not forget to check for an expiration date as well. It never hurts to double check the label to make sure your child is safe.

Use the right place. Your kids are VIPs. Where do all VIPs ride? They ride in the back seat! It is best to keep all children under the age 13 in the back seat.

Face the right direction. It is important to keep your child in a rear-facing car seat for as long as possible. This usually lasts until around the age of 2 or once the child has outgrown the rear-facing seat. Once they are in the forward-facing car seat, make sure to attach the top tether after you tighten and lock the seat belt.

Inch Test. After you have installed the car seat, give it a good shake from the base. If you can not move it more than an inch in any direction, then you have installed it correctly.

Pinch Test. Verify that the harness is tightly buckled and coming from the appropriate slots. Place the chest clip at armpit level, and pinch the strap at your child's shoulder. If you are unable to pinch any excess webbing, you have installed the harness correctly.
---
PREPARING TO DRIVE
There are only a few teens and preteens that think about driving safety and the rules of the road until they are just about to start driving. It is important to provide your kids with the right information so they are prepared to drive. Here are a few ways to provide the proper tools and support your teen and preteens need to start driving.
THE FACTS
The leading cause of deaths for teenagers in the U.S. are from motor vehicle accidents. Compared with other drivers on the road, teens are three times more likely to be involved with an accident. Seat belts have been known to save many lives, but unfortunately teens have the lowest rate of use when it comes to wearing them. Reports have shown that only 54% of high school students wear a seatbelt with riding with someone else.
TOP TIPS FOR TEENS
Set a good example while you are driving with your teen. Your kids are always watching and pick up both good and bad habits from you. Eliminate as many disctractions as you can while you drive such as using your cell phone. Have your teen assist you with finding destinations using maps and guides.
Stress the importance to your teen about riding with experienced drivers and NEVER get in a vehicle with someone that has been drinking or doing drugs. As a parent, you must decided on what "experienced" means.
The safest place for kids and teens is the back seat. Make it a rule that anyone under 13 years or younger must ride in the back seat.
Make sure you have enough seats for every child along with the appropriate booster seats.