From the very beginning, Larry H. Miller had the philosophy: "Have a little fun, make a little money and take care of the customer."
This belief is what has motivated thousands of employees for decades and propelled a simple beginning in the automotive parts industry to one of the largest privately owned companies in the western United States.
Larry H. Miller (April 26, 1944 - February 20, 2009)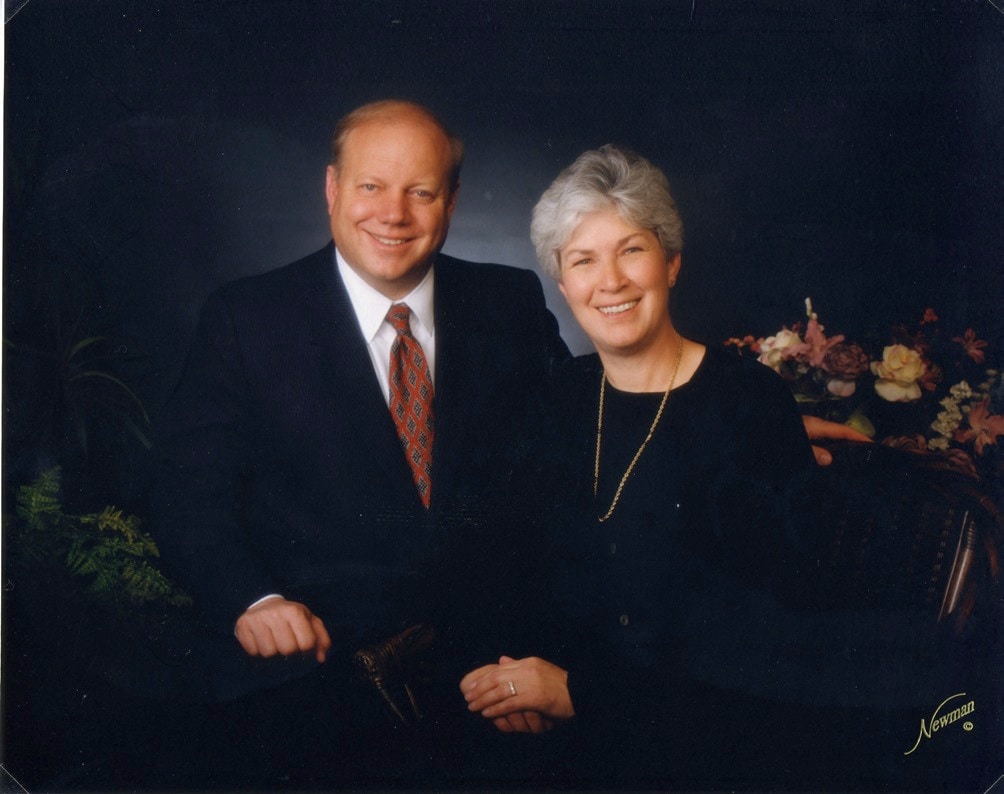 Larry H. Miller was born in 1944 and grew up in the Capitol Hill area of Salt Lake City. Following his graduation from West High, Miller began working construction until 1964 when he went to work for American Auto Parts. 
In 1966, he became the parts manager at a Utah auto dealer, and then later moved to Denver to work as the parts manager for two Denver Toyota dealerships. He was soon promoted to operations manager over five Toyota stores.
Among his many accomplishments, Miller received awards from the American Import Auto Dealers Association and Sports Illustrated for his work in the automobile industry. In 1992, Miller was honored by the International Softball Congress when he was inducted into the ISC Hall of Fame as one of the top pitchers in the country. He was also awarded honorary doctorate degrees from the University of Utah, Weber State University, Salt Lake Community College, and Utah Valley State College. He was named Utah's 1997 Master Entrepreneur of the Year and received numerous other honors from business, civic, and non-profit organizations. In 2006 he received the prestigious "Giant In Our City" Award from the Salt Lake City Chamber of Commerce.
The Larry H. Miller Group of Companies
The Larry H. Miller Group of Companies is now comprised of more than 80 businesses and properties, operates in 46 states and employees more than 10,000 people. These businesses fall into six primary areas: automotive, finance, insurance, real estate, sports and retail.
Automotive companies include more than 60 dealerships in seven western states, representing 19 different automotive brands. Total Care Auto Powered by Landcar, which offers consumers service and coverage contracts to protect and maintain their home and vehicle; and Prestige Financial, which provides consumers with financing solutions.
Because of a strong commitment to the community, the Millers added a collection of non-automotive businesses to the organization, including the NBA's Utah Jazz; MiLB Triple-A Salt Lake Bees; Fanzz and Just Sports sports apparel retail stores; Vivint Smart Home Arena; KJZZ-TV, and radio station 1280 The Zone; Megaplex Theatres and more.
Several other businesses were established to support the work of the Group, such as Saxton Horne Communications, a full-service advertising and communications agency, and Miller Family Real Estate, which manages the Group's real estate holdings and construction projects.
The Larry H. Miller Group of Companies has the ability to continue to build on its success and give back to the communities in which it does business by providing jobs, education and charitable giving through many philanthropic efforts, such as Larry H. Miller Charities, the Larry H. and Gail Miller Family Foundation, Driven 2 Teach program, the Larry H. Miller Education Foundation, and many community events such as the Christmas Carole Sing-Along and the Larry H. Miller Day of Service.
With so much evolving and changing since the first dealership opened its doors, one thing remains constant, the continuing mission to exceed the expectations of customers, employees, and the community as a whole. This unyielding goal to be the benchmark for excellence in every aspect of business is what has propelled the Larry H. Miller Group of Companies to become what it is today. And it is this mission and philosophy that will undoubtedly continue to move it forward.