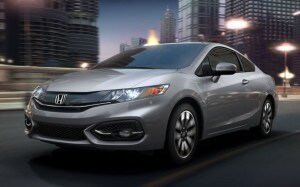 A new year usually means you're setting resolutions to improve your health by dieting and going to the gym, or perhaps spending less time working, or maybe your resolution is to try something new. Well perhaps it IS time to try something new by setting some resolutions for your car this year!
It may sound silly, but your vehicle is one of those things that we often take for granted. Fortunately there are some simple things you can do to keep your vehicle in good shape to lengthen its life, and even so you can simply enjoy it more. Set these resolutions for a Happy New Year with your car!
Perform Your Regular Maintenance

– We only need to take our vehicles to the shop when something is broken, right? Wrong! Regular oil changes, tire rotations, inspections and tune ups can save your vehicle from breaking in the first place, thus saving you money and headache. Make this easy on yourself with a convenient one-year pre-paid maintenance plan so you don't have to worry about it the rest of the year.

Keep It Clean!

– Don't be the one that's embarrassed to drive coworkers to lunch during the week. Stay on top of your car's hygiene. Not only will it make you feel better as you drive, but regular washing can impact the vehicle's performance. This pre-paid maintenance plan also includes a complimentary car wash with each service.

Build and Keep an Emergency Car Kit

– Despite all the technology and features now available in vehicles, accidents and problems can and do occur. The last thing you want is to find yourself broken down in the middle of nowhere on a road trip with your family without an emergency kit. Make it a point to build a kit filled with items like a spare phone charger, blankets, fire extinguisher, reflective emergency triangles, tire iron, food and snacks, water, shovel, gloves, flashlight, tire sealant, etc.
Of course these are just a few car resolutions that you can make this year. What else would you add to the list? For more ideas and information, see your
local Larry H. Miller Dealership
. Happy New Year!
Posted in
News