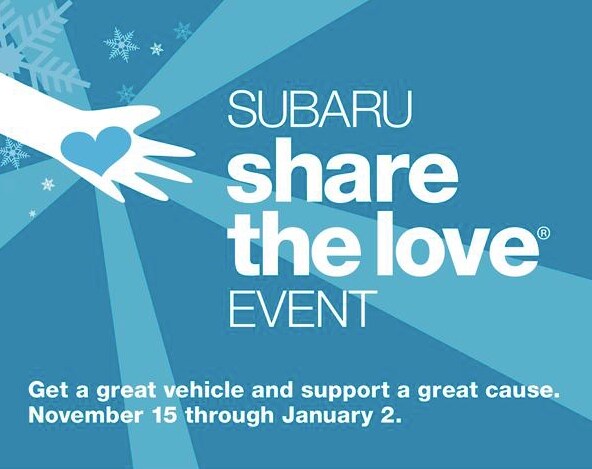 Larry H. Miller Subaru Boise
announced its participation in the 2018 Subaru Share the Love event and selected Women's & Children's Alliance and Big Brothers Big Sisters as their hometown charities to be added to the list of organizations that customers can select to receive a Share the Love donation.
"For this year's Share the Love event, our employees selected two charities we've worked with in the past whose missions they greatly support," said Ty Leuthold, general manager, Larry H. Miller Subaru Boise. "The Women's and Children's Alliance aims to provide safety, healing and freedom from domestic abuse and sexual assault through services, shelter, life skills and support groups. Big Brothers, Big Sisters matches children with mentors in the community with the goal of developing positive relationships that have a direct and lasting effect."
The Share the Love event runs from now until January 2, 2019, and allows Subaru dealerships the opportunity to select charities operating in their community to be included in a list of organizations that new owners and lessees can select from to receive a $250 donation from Subaru of America, Inc. (SOA). For the third year in a row, there will be no cap on the total donation from SOA to its Share the Love charitable partners. At the culmination of this year, SOA and its retailers hope to exceed a grand total of $140 million donated since the creation of the Subaru Share the Love event.
The eleventh-annual Share the Love program will include the following four national charities:
ASPCA
Make-A-Wish
Meals on Wheels America
National Park Foundation
"Subaru of America, Inc. has had the immense pleasure of working with a host of national and local charities throughout the life of the Subaru Share the Love Event," said Alan Bethke, senior vice president of marketing at Subaru of America, Inc. "Now in its eleventh consecutive year, we look forward to continuing our support of the incredible causes and organizations our brand and our owners care most about and witnessing how this year's donations will positively impact the world around us."
Larry H. Miller Subaru Boise is located at 11196 West Fairview Ave. in Boise.