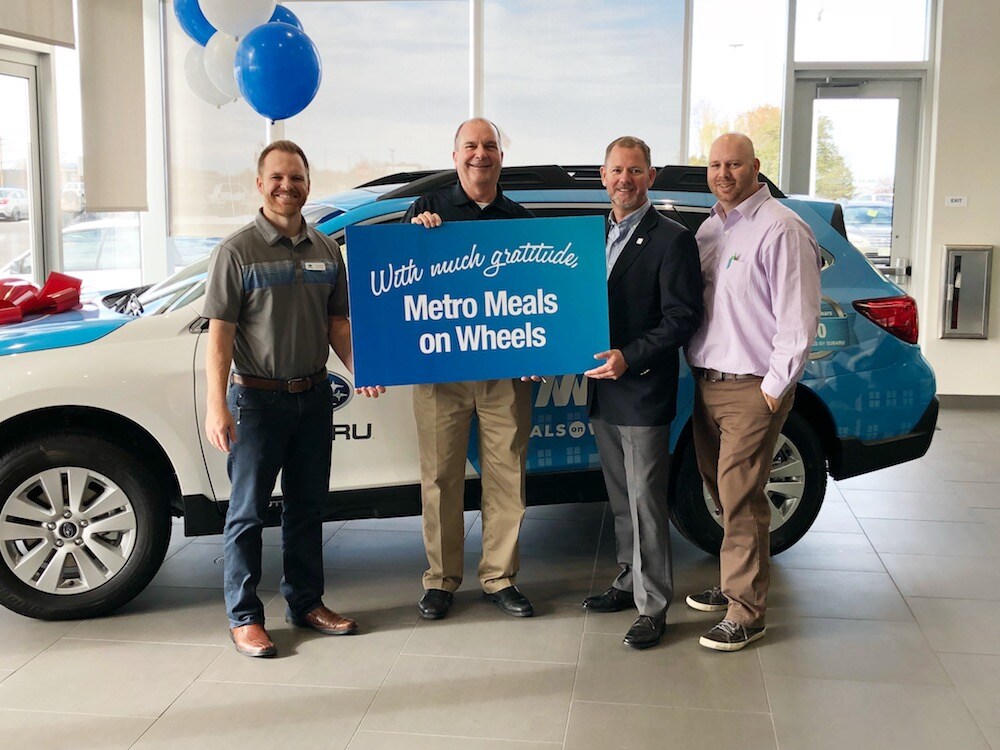 Donation is part of Subaru of America's "50 Cars for 50 Years" Campaign
Larry H. Miller Subaru Boise, on behalf of Subaru of America, Inc., will present a 2018 Subaru Outback to Metro Meals on Wheels on Friday, November 10. The donation is in celebration of Subaru of America, Inc.'s 50th anniversary, which the company is celebrating by donating 50 vehicles to select Meals on Wheels programs across the country.
On average each month, Metro Meals on Wheels drives 5,200 miles to deliver meals, and the donated 2018 Subaru Outback will enable staff and volunteers to reach more than 20 additional seniors and serve nearly 600 more meals each month. The donation will address the Meals on Wheels network's growing demand for fuel-efficient, versatile and safe delivery vehicles to enable our nation's most vulnerable seniors to live nourished lives with independence and dignity.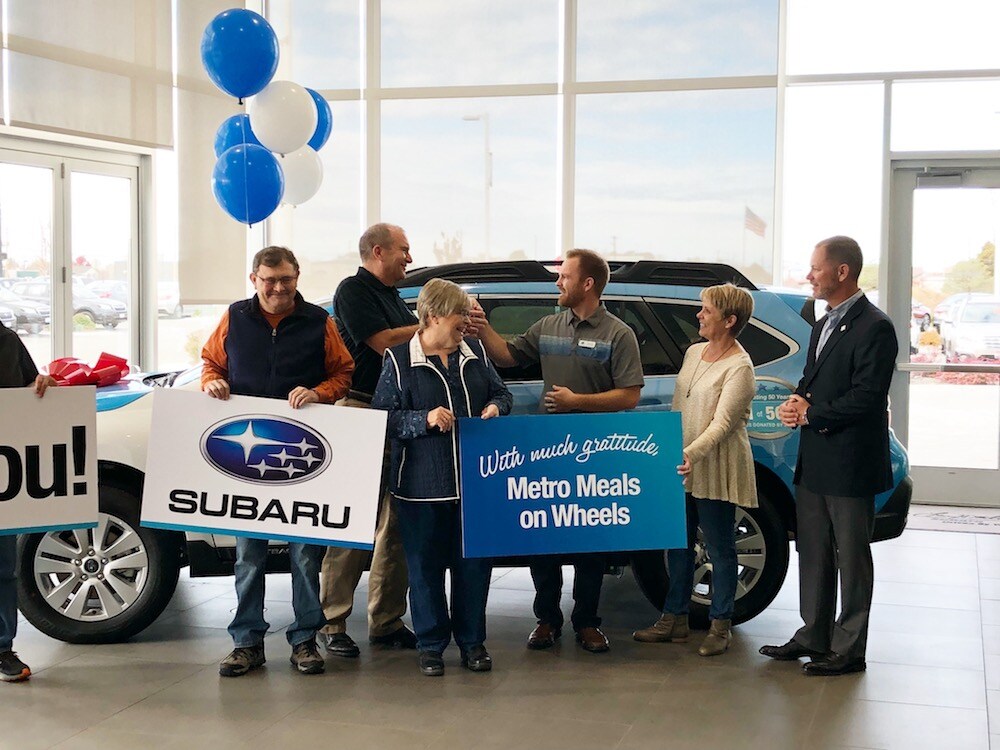 "The new Subaru will have a significant impact on Metro Meals on Wheels and one area of service in particular," stated Grant Jones, director, Metro Meals on Wheels. "This vehicle will allow us to not only expand our area of reach, but also increase current service in that area from one day a week to three days a week."
Subaru has supported Meals on Wheels for the last nine years through its annual philanthropic event, Share the Love, contributing more than $12 million to Meals on Wheels America and providing more than 1.7 million nutritious meals, friendly visits, and safety checks to seniors. Nationally, the vehicles will be used in the delivery of an estimated 53,000 meals to an additional 3,700 seniors across 39 states.
The Subaru and Meals on Wheels partnership is part of Subaru Loves to Help, a pillar of the automaker's larger Subaru Love Promise Community Commitment effort dedicated to making a positive impact on local communities across the country. Each 2018 Subaru Outback donated will be delivered to local retailers and wrapped with Meals on Wheels America and 'Subaru Loves to Help' co-branding.
"We wanted to celebrate our 50th anniversary in America in a way that is appropriate for our brand and are delighted to donate vehicles that will support local communities by combatting threats of isolation and hunger affecting seniors across the country. At Subaru, we believe in providing safe and reliable vehicles for all of life's journeys and are honored to partner with Meals on Wheels to help people live more nourished lives," said Thomas J. Doll, president and chief operating officer, Subaru of America, Inc.