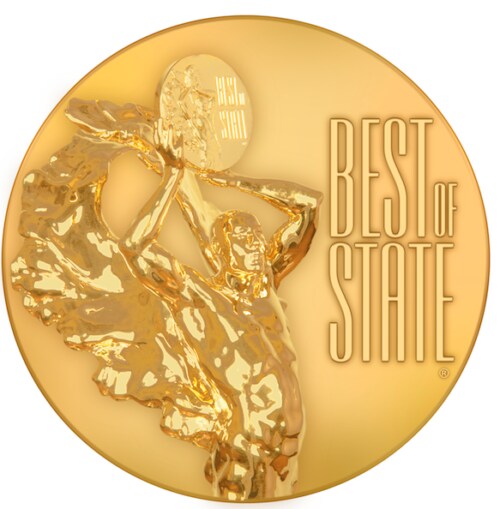 Larry H. Miller Dealerships
has been named a Best of State in the Merchandising and Consumer Services – New Auto Dealers category for 2018. The annual Best of State awards recognize outstanding individuals, organizations and businesses in Utah that have achieved overall excellence in their field, developed innovative or creative approaches, and improved the quality of life in their community and state.
"This award recognizes our vision to be the best place in town to work and the best place in town to do business, and our commitment to integrity, hard work, stewardship and service to our communities," said Dean Fitzpatrick, president, Larry H. Miller Dealerships. "We're honored to be recognized as a Best of State in our home state."
The dealership group stood out in several areas including awards for best places to work, customer service and top manufacturer honors; the development of women professionals in the organization through the Gail Miller Women's Leadership Group; industry-leading digital strategies and employee training programs; the construction of new state-of-the-art facilities; and giving back in the community via Larry H. Miller Charities, the Give Us 5 program and the Larry H. Miller Dealerships Golf Classic.
The Best of State winners will receive a medallion and will have a chance to win one of 10 Best of State Statues if they are determined to be the most outstanding in their division. The awards will be presented on Thursday, May 17 at 6:30 p.m. at the Salt Palace Convention Center Grand Ballroom. A full list of honorees can be viewed at www.bestofstate.org.