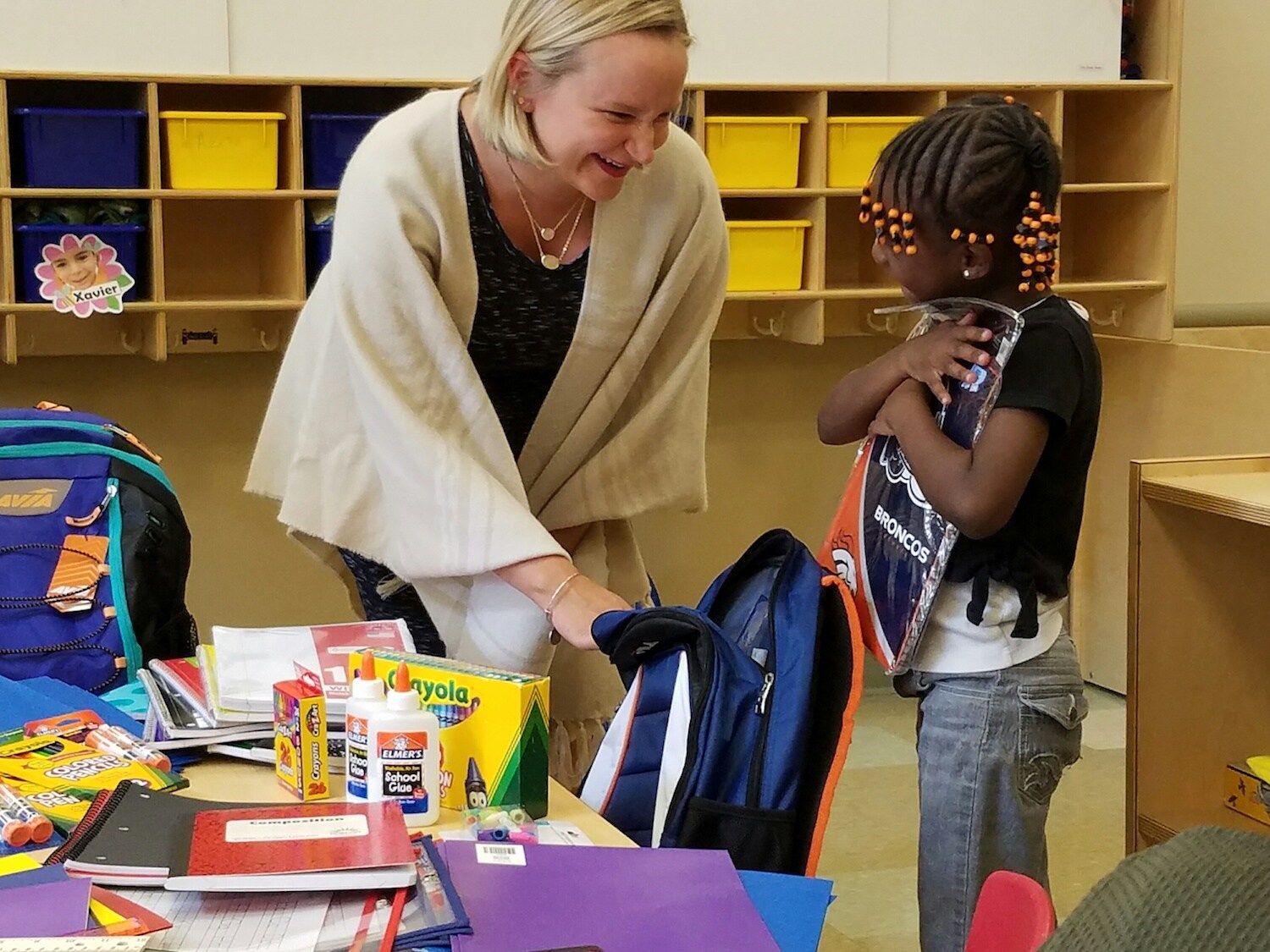 Supplies will be distributed to 15 Colorado school districts
Larry H. Miller Dealerships is again joining forces with Denver's 9NEWS and the Volunteers of America Colorado Branch (VOA) to support the 16thannual "Stuff for Students" school supply drive. Donations collected throughout the month of August will be distributed to more than 15 Colorado school districts to benefit students from pre-kindergarten to high school based on need.
"We want Colorado students to start the school year off right and with the tools necessary for them to succeed," said Ray Reilly, senior vice president of operations, Larry H. Miller Dealerships. "Giving back in the communities where we do business has always been a guiding principle of Larry H. Miller Dealerships, and we're excited to continue our support of the 'Stuff for Students' campaign for a third year."
Throughout the month of August, Larry H. Miller dealership locations – with the help of customers and employees – will stuff a car, truck or SUV in each of their showrooms with much-needed supplies including backpacks, pencil boxes, highlighters, scissors, binders, book covers, calculators and lunch bags. "Stuff for Students" collection bins will be located at Larry H. Miller dealership locations across Denver, including Lakewood, Littleton, Highlands Ranch, Thornton, Federal Heights and Aurora, and in Boulder. In addition, monetary donations can be made online through the VOA at http://www.voacolorado.org/news_and_events/stuff-for-students.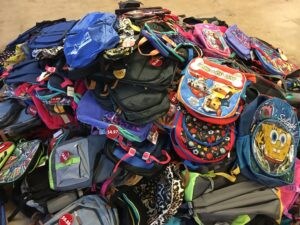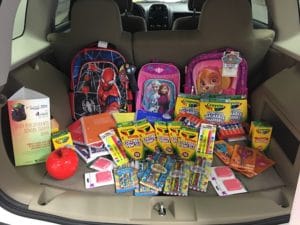 The cost of basic school supplies continues to increase, and parents can spend upwards of $900 on supplies for a high school-aged student. Approximately 23 percent of the 743,255 students in the counties served by the VOA are living in poverty, compared to the state average of 14.7 percent. In addition, Colorado school districts identified nearly 25,000 students statewide who were experiencing homelessness.
"There is still a concerning number of children living in poverty in Colorado and school funding is not sufficient enough to help with other needs like school supplies," said Bradley Gulley, director of volunteer programs, Volunteers of America Colorado Branch. "Thanks to donations from Larry H. Miller dealerships and their customers, we will be able to provide more students with the school supplies they need to be successful in the classroom. These contributions will make a real difference in the communities we serve."
Since 2015, it is estimated that more than $26,000 in school supplies have been donated by employees and customers of Larry H. Miller Dealerships to benefit local students throughout the state who are in low-income households or suffering from homelessness. In addition to participating in "Stuff for Students," Larry H. Miller Charities, has donated more than $600,000 to support qualified nonprofit organizations throughout Colorado since 1997.