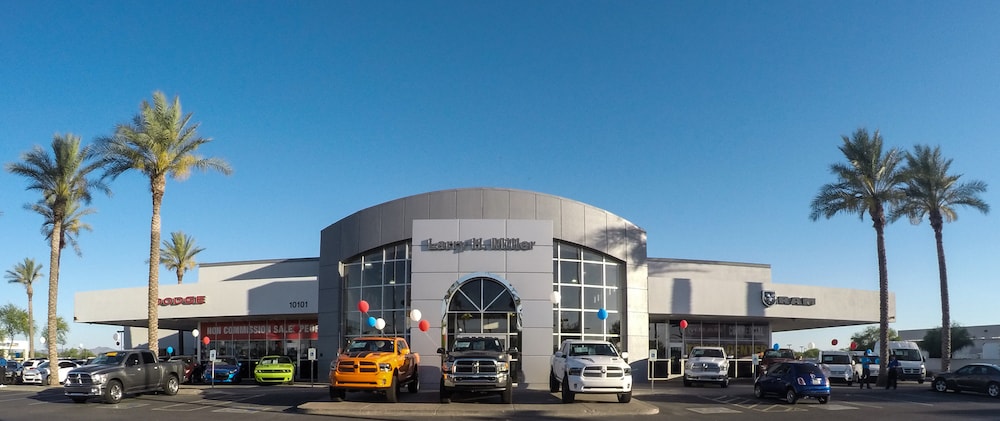 Dealership receives national recognition on the heels of recent local award
Larry H. Miller Dodge Ram Avondale has been named a "Best Dealership to Work For" by Automotive News, a leading source for news and data for the automotive industry. The "Best Dealerships to Work For" is an annual program dedicated to finding and celebrating the best employers in the retail automobile industry.
Each year, Automotive News and Best Companies Group partner to identify car dealerships in the U.S. and Canada that have excelled in creating quality workplaces for employees. Surveys are sent to the employer to determine policies and practices, followed by an employee questionnaire that rates workplace experience and satisfaction. The surveys look to identify excellence in nine core focus areas including leadership and planning, corporate culture and communications, role satisfaction, work environment, relationship with supervisor, training, development and resources, pay and benefits and overall engagement.
"It's incredible to be recognized nationally by Automotive News for this award as it highlights our commitment to our employees and the culture we've collectively built at our dealership," said Mike Messina, general manager, Larry H. Miller Dodge Ram Avondale. "We know that our employees do their best when they're happy and engaged at work, and I am humbled to know that we are providing a positive experience for them on a daily basis."
Notable areas where Larry H. Miller Dodge Ram Avondale was recognized include:
Employee appreciation programs including an annual holiday party, a yearly chili cook-off and a pinewood derby car race that employees' families also take part in
Community service initiatives including an annual Day of Service and a partnership with local Boy Scouts in which dealership service technicians volunteer their time to assist each troop in earning their Automotive Maintenance Merit Badges
Unique benefits such as a holiday match program, which allows employees to withhold one percent of their pay throughout the year to be matched by the organization as a holiday bonus
Employee recognition programs including a "Who We Are" award, which acknowledges employees who exemplify the company values of integrity, hard work, stewardship and service
The dealership was also recognized last month by The Arizona Republic as one of the "Top Companies to Work For in Arizona." Larry H. Miller Dodge Ram Avondale is located at 10101 W. Papago Freeway in Avondale.